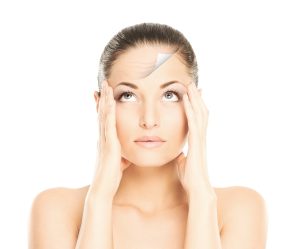 At Funt Aesthetics, we see a lot of patients who have used injectable treatments to cut down on their forehead lines but are now hoping to try a procedure that is more permanent. If you are a good candidate who is willing to commit to surgery, Dr. David Funt recommends brow lift to rejuvenate the top of your face. In this blog, he shares the top benefits of having this procedure:
1. Removing Forehead Wrinkles
The number one reason patients seek brow lift is obvious: reducing the wrinkles that form across the forehead. Because these lines age the face, tightening the skin and smoothing out the wrinkles is arguably the most efficient procedure on the top of the face for taking years off your appearance. Better yet, brow lift results typically last about 10 to 12 years, meaning that it will take another decade for aging to catch up to your face again.
2. Elevating the Eyebrows
Over time, your eyebrows are likely to start drooping. Younger eyebrows tend to have a higher arch, so by elevating the eyebrows to a higher position, the surgery should help you to look more youthful.
3. Having a Friendlier Face
The forehead is heavily involved in communicating your emotions. A furrowed brow usually indicates anger, frustration or consternation. While those forehead lines are a good way to express feelings in your younger years, as you age those lines become deeper set and do not fade quickly. As a result, your face may look permanently angry and unfriendly. Minimizing these lines helps to convey a warmer disposition.
4. Opening the Eyes
When additional skin accumulates along the brow, it can push down on your upper eyelids, making it more difficult to open your eyes completely. When your eyes do not open wide, it gives the impression that you are tired, even when that may not be the case. By pulling the weight off your upper eyelids, you will seem better rested and more youthful.
5. Cutting Down on Frown Lines and Crow's Feet
While brow lift focuses on the forehead, lines that form just beneath the brow can also benefit from this surgery. Some of the face's most notorious lines like crow's feet at the corners of the eyes and frown lines (vertical lines that form between the eyes) are also diminished with this procedure.
Discuss Brow Lift with a Top-Rated Surgeon
Long Island plastic surgeon Dr. Funt would be happy to have a consultation with you to discuss what brow lift can do for your specific eyebrows and forehead lines. Contact our Roslyn Heights or Woodmere, NY office to set up an appointment at your soonest convenience.