Offices in Nassau County, NY
Medical skin care products, or cosmeceuticals, are functional cosmetic products that go above and beyond their intended function of external beautification and enhancement of the skin by offering additional therapeutic and antiaging benefits. These products are formulated to improve the skin's health and appearance as well as having positive physiological effects on the skin on a cellular level.
SkinMedica® Product Options
TNS Essential Serum®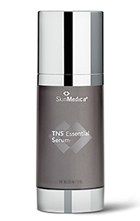 Appropriate for all skin types, this all-in-one skin rejuvenating treatment improves the appearance of fine lines, wrinkles, skin tone and texture. Apply to your face, (neck and chest if desired) after cleansing and toning the skin and prior to applying any other products, including sunscreens.
TNS Recovery Complex®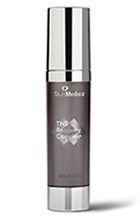 Clinically shown to reduce the appearance of skin discoloration and improve the appearance of fine lines and wrinkles. Appropriate for all skin types, TNS Recovery Complex should be the first product applied to your skin after cleansing and toning in the morning and in the evening.
Dermal Repair Cream

Ultra rich moisturizer helps prevent moisture loss and improves skin smoothness to restore your skin's natural beauty. Dermal Repair Cream should be applied twice daily after cleansing, toning and applying treatment products.
Neova® Products
DNA Repair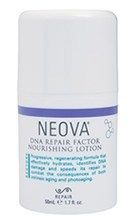 Neova's® DNA Repair cream helps to stimulate and speed up the natural DNA repair process through it's groundbreaking formula. The symptoms of collagen degradation are reduced and is self corrected.
To Learn More About Our COSMECEUTICALS SERVICE, Please Contact Us At 516-295-0404.