Offices in Nassau County, NY
As impressive as the benefits of breast augmentation can be, many women realize that the projection, shape and symmetry of the breasts are also essential elements of an attractive upper body profile.
Breast Lift Benefits
Breast lift is the solution for changes in the tone and skin integrity of breasts, especially as a result of significant weight loss or pregnancy. During the procedure, the breasts are elevated on the chest, sculpted and balanced. Although the surgery is often performed in conjunction with breast augmentation, it can also be done as a standalone procedure. Women with naturally large breasts or large implants typically experience greater degrees of stretching, and are especially good candidates for breast lift.
Many women choose breast lift as a way to restore the "perky" look of youth. In addition to adjusting the angles of breast projection and refining proportions, the procedure can also correct the downward direction of nipples.
Will Breast lift Work if I Intend to Have More Children?
Ideally, you should wait until your family is complete before considering breast lift. The reason for that is that pregnancy and breastfeeding take a toll on the skin, muscles and ligaments of the breasts. A new pregnancy can lead to a return of the sagging you reversed with breast lift. You may need to repeat the surgery to restore your revitalized look.
Will Mastopexy Cause Scarring?
During breast lift, a surgeon makes incisions and removes some tissue, so some scarring is unavoidable. Dr. Funt places incisions in the least noticeable areas, and will discuss your preferences in detail to ensure you are happy with the final result.
Breasts with the least amount of sagging will require the shortest incisions. A "crescent incision" is used for breasts with minor droopiness. This creates a thin scar along the top of the areola. More significant sagging may require a "lollipop" incision, which is an incision from the areola to the lower breast, or an "inverted-T" incision, which adds a horizontal incision across the lower crease of the breast.
All scars gradually fade over time, and Dr. Funt will work with you to ensure you achieve optimal healing of incisions during recovery.
How Do I Know If I Am a Candidate for Breast Lift?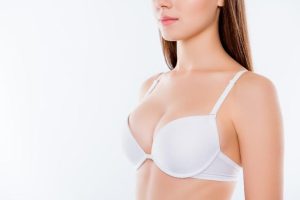 You are a good candidate for breast lift if you are a non-smoker in good health who would like to elevate your sagging breasts to a more youthful position. Most women who seek this procedure have previously been pregnant, lost a significant amount of weight or reach menopause, which can all aggravate breast sag. You may also seek this surgery if your breasts hang unevenly (and thus appear asymmetrical) or your nipples fall below the breast crease.
What Happens During the Breast Lift Consultation?
Dr. Funt will examine you and listen to your personal goals for the surgery. Then, he will explain the procedure in detail, setting realistic expectations for what he believes surgery can achieve for your unique body. This meeting is your opportunity to become comfortable with your surgeon, ask questions, discuss costs and consider complementary procedures so that you may make a fully informed decision about having breast lift.
How Long Does a Breast Lift Last?
A mastopexy is performed as an outpatient procedure and lasts close to two hours. You will be under general anesthesia for the entirety of the surgery and need to wait an additional two hours in a recovery room until you are permitted to return home. Once home, you should commit to rest and relaxation, especially during the first few days.
As for the results, most patients find that the positive changes achieved through breast lift surgery are visible for 10 to 15 years. Eventually, however, the effects of aging start to take hold again, and the breasts will resume sagging. If you remain a good candidate for the procedure, you may have breast lift performed again in the future to maintain the results.
Should I Combine Breast Lift with Implants?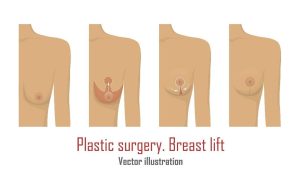 Breast lift focuses on elevating the position of the breasts and projection of the nipples — it does nothing to change the size of the breasts. If you are interested in adding volume to your breasts in addition to lifting them, then it is appropriate to combine breast augmentation with breast lift.
Dr. Funt has combined these procedures many times to great success. Ultimately, the decision to both enhance and rejuvenate the breasts is a personal one. Please discuss the possibility of including breast implants in your breast procedure during your consultation with Dr. Funt.
How Much Does a Breast Lift Cost?
Since breast lift surgery is customized to each patient, the cost of your breast lift surgery depends on multiple factors like the extent to which your breasts sag, the amount of skin that needs to be excised, whether the areolas need to be repositioned and whether breast implants are being incorporated into the procedure. After examining your body during a consultation and learning your aesthetic goals, Dr. Funt can provide you with a complete cost breakdown so that you know the full price upfront.
Breast lift is an elective procedure and therefore not covered by health insurance plans. However, Funt Aesthetics does offer a financing option through CareCredit so that patients may make payments toward the total cost of the surgery.
Meet Dr. Funt
Dr. Funt is known throughout NYC as an honest, kind and highly skilled plastic surgeon. To discuss breast lift with a top Long Island doctor, please schedule a consultation at Funt Aesthetics by calling (516) 295-0404.