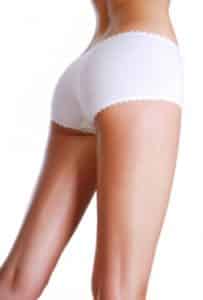 Buttock augmentation procedures are of two types: buttock lifts and Brazilian butt lifts. Both procedures provide results but there are significant differences in the way they are performed. If you are unhappy with small size of your butt or want a more rounded butt, then you can opt for either of the methods. So, what exactly are the differences?
Types of Buttock Augmentation
Buttock lift: A buttock lift uses silicone implants to increase the size of your butt and to give it a proper shape. The implants are available in a wide range of sizes and shapes. The material used is smooth and firm, and feels very natural. This procedure requires about two hours and necessitates the use of general anesthesia. The outer and upper areas of your butt will become more firm and round. Care is taken to ensure that the implants do not interfere with any major nerves and also to ensure that they are placed well away from the bony parts that you sit on. For at least two or three weeks after the surgery, you should refrain from sleeping on your back and sitting on your butt. Use of compression garments is advised to control the inevitable swelling. Some pain and bruising are also common. Generally, you can get back into your regular routine by the end of four weeks.
Brazilian butt lift: As opposed to the buttock lift, the Brazilian butt lift uses your body's fat itself to give shape and volume to your butt. In a procedure akin to liposuction, fat from your thighs, flanks, waist, lower back or abdomen is extracted and purified in a device. The purified fat will then be injected into your butt. Hundreds of injections may be needed and the fat is injected at different depths. The recovery process is similar to the buttock lift. If you do not have enough body fat, however then you are not a candidate for Brazilian butt lift.
Interested in Butt Augmentation? Contact Dr. David K. Funt Today.
You can contact Dr. Funt to get more details regarding butt augmentation or cosmetic treatments for other parts of your body. You can either call us at (212) 257-0007 or come to any of our offices in Woodmere, Garden City, or New York, New York. We look forward to hearing from you soon.