Margaret (Rita) Mullaev, Nurse Practitioner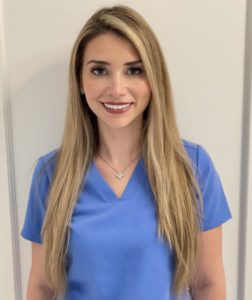 Margaret (Rita) Mullaev is a board certified Nurse Practitioner specializing in minimally invasive facial and body rejuvenation. Rita graduated with her masters as a nurse practitioner from the prestigious New York University College of Nursing. During her studies, Rita inducted into The Sigma Theta Tau International Honor Society of Nursing for her academic achievements.
Prior to joining Funt Aesthetics Rita started her career completing a post graduate residency in emergency/ trauma medicine. After a few years of building a solid foundation in nursing and patient care Rita found her true love of aesthetic medicine. Rita has 10+ years of experience in emergency medicine and has worked alongside numerous plastic surgeons perfecting her craft for several years.
Rita's unique approach to each and every patient allows her to address specific concerns and enhance your natural beauty. Her work focuses on an artistic, natural, and clinically safe approach with the goal of enhancing her patient's in the most undetectable, yet powerful way.
It's important to note that not all patients are appropriate candidates for injectables, but for many, fillers and neurotoxins are a great way to achieve a fresher, rejuvenated look without surgery.