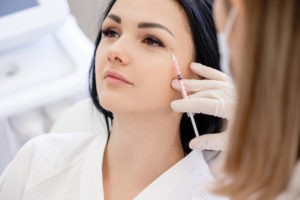 Research shows that many people prefer non-invasive cosmetic surgery treatments because they are safer, quicker, and more accessible. If you're interested in getting one, here are the latest non-invasive plastic surgery procedures you may want to consider.
BB Glow
This procedure originates from Korea. It involves micro-needling healthy, organic cosmetics on your skin. The results last for weeks.
Radiesse
Made of synthetic calcium complex, Radiesse feels more like bone than an injectable hyaluronic acid. Your plastic surgeon will introduce this filler to the back of your jaw to separate it from your neck.
Profhilo
Your doctor will inject hyaluronic acid underneath your skin to help make it plump. This serves as a great alternative for Botox because it lasts longer and doesn't immobilize your facial muscles.
CoolSculpting
This treatment involves freezing the fat in your jaw. The frozen fat pockets eventually melt away. Your liver takes over and flushes the melted fat. The treatment will culminate with a radio frequency laser that stimulates collagen and firms up the skin along your jawline. CoolMini is the new version of this technology. Cosmetic surgeons use this on smaller areas of your face.
Triple Boost HydraBright
A combination of PRP (platelet-rich plasma), hyaluronic acid, and mesotherapy, the Triple Boost Hydrabright injection targets your eye. Many want this treatment because the eyes are the first to exhibit signs of aging and are also the most difficult to treat.
AquaGold Facial
Using 24-carat gold-plated needles, your surgeon injects a mix of Botox, hyaluronic acid, and vitamins into your skin. With AquaGold, your facial muscles will not freeze at all.
Juvéderm Voluma
This treatment is more structural, which is why it serves to lift certain target areas. Expect faster healing after this procedure.
NYDG Oxygenesis
Beauty experts recommend this treatment, which is a combination of an oxygen jet and a light-based laser procedure. Most Hollywood celebrities have this quick procedure before they walk the red carpet.
Morpheus8
If you don't want peeling and needles, this gentle but potent treatment is for you. It renews the skin of your neck and jowls. Morpheus8 also works on your knees.
Mesolift Facial
This is an individualized and powerful skincare that involves microneedles that inject a compound made of hyaluronic acid, vitamins, and minerals into your skin.
Glass Botox
Glass Botox affects the outer skin layers to smoothen your pores and eliminate wrinkles.
Lumenis NuEra Tight
Lumenis uses a unique and intense radiofrequency to improve cellulite, as well as tighten and tone your skin.
TruSculpt Flex
This type of non-invasive body sculpting method involves building up muscle mass by about 30 percent after two weeks of 45-minute sessions.
Ellansé Dermal Filler
If you have unsightly chickenpox marks or acne scars on your face, this dermal filler is the treatment you need.
Transformation Facelift
This non-intrusive cosmetic technique uses ultrasound laser and radiofrequency treatments.
Opting for non-intrusive cosmetic surgical procedures is a way to love yourself without incisions and stitches. Here at Funt Aesthetics, you can be certain of our constant assistance as you go through your non-invasive plastic surgery treatment. Feel free to call us at 516-295-0404 (Woodmere or Roslyn Heights), for inquiries or appointment scheduling. You can also visit our clinics in New York, for a one-on-one consultation.