FemTouch™ in Long Island, NY
FemTouch™ Vaginal Rejuvenation
We have the procedure for you!
Are you bothered by vaginal itching, dryness, urgency, frequency or painful intercourse? Fractional CO2 laser resurfacing is an extremely reliable and effective procedure to reduce these symptoms with little to no pain or downtime. Our patients state this procedure is a "miracle". Come in for a consultation to find out if this procedure is right for you! (For those of you using vaginal estrogen treatments, they may no longer be necessary.)
​​​​​​​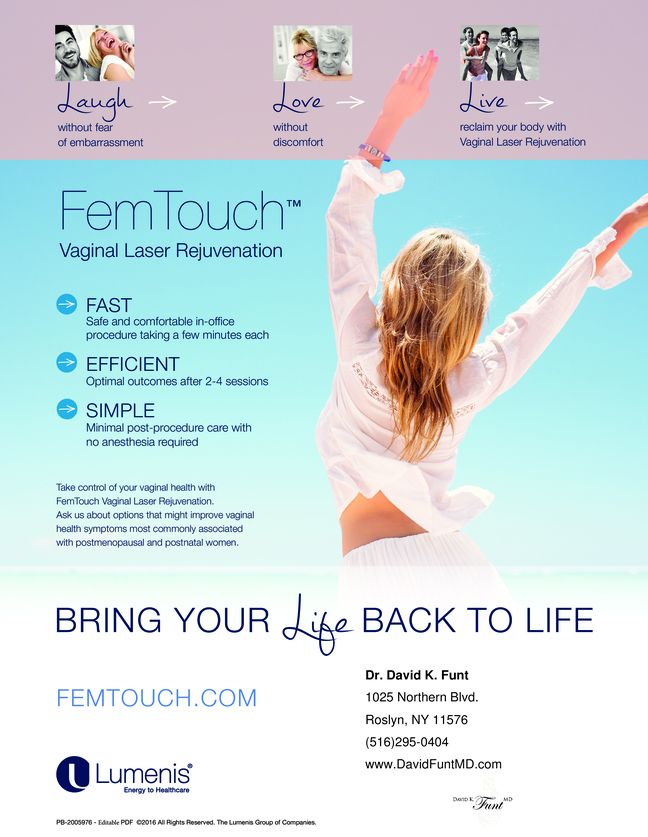 To learn more about our
FemTouch™ in Long Island, NY
Please
contact us
at
516-295-0404 or
516-627-6100.