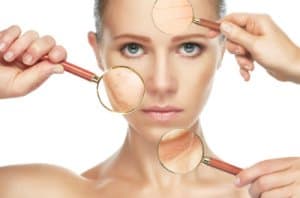 It used to be that there was basically one type of laser that was used to treat things like sun spots and some form of skin damage. However, with extreme advancements in technology and in the plastic surgical world around us, there are now a variety of different lasers that are equipped with unique technologies that can help aid in your overall skin care and health. As one of the laser treatments that Dr. David K. Funt likes to use, the Deka DOT laser is a CO2 laser treatment that is designed to help treat things ranging from an uneven skin tone and sun spots to helping get rid of those pesky fine lines and wrinkles that you may be suffering from. Read on to learn more.
How Does It Work?
The Deka Dot laser can help treat either minimal skin conditions or more complex ones that may be irritating you. By making tons of microscopic wounds in your skin, this CO2 laser stimulates your skin's natural reaction to heal itself and produce more collagen.
What Is the Procedure Like?
Before you commit to getting Deka Dot laser surgery done by Dr. David K. Funt, it's important to know just what you can expect before, during, and after the procedure. Before Dr. Funt starts the procedure, you will be given an oral sedation that will help to control any pain that may be involved with the procedure. Then once the procedure starts, Dr. Funt will use a chilling machine which will help to combat the heat that you would otherwise feel along with the laser. After your procedure, you will be good to go home and back to your normal routine. However, you can expect your skin to be red, feel a bit sore, and look like you had a bad sunburn.
What Are Results Like?
Depending on what results you want, the great thing about the Deka DOT laser is that Dr. David K. Funt will have the capability to choose just how far it will penetrate into your skin. Remember that the further it penetrates into your skin, the more dramatic results you will obtain. Dr. Funt's patients love the results they get from Deka DOT and he knows that you will too.
If you suffer from fine lines and wrinkles, and uneven skin tone, sun spots, or acne scars, contact Dr. David K. Funt in order to learn more about how Deka DOT can help you.