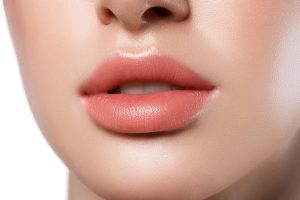 Dermal fillers are a popular cosmetic treatment. These fillers offer a number of benefits for both the face and body. One of the most popular uses of dermal fillers for the face is to add volume to the lips.
Dr. David Funt has experience with a variety of dermal fillers to help his Long Island patients achieve voluminous lips. Here, he explains how dermal fillers can help you achieve the full lips that you desire.
What Are Dermal Fillers?
Dermal fillers are substances that are injected beneath the surface of the skin to add volume and fullness. Most dermal fillers utilize hyaluronic acid. Hyaluronic acid is a naturally occurring substance in the skin that helps add volume and hydration.
Adding fullness to areas of the face with wrinkles can help to smooth out the appearance of the skin and create a more youthful appearance. Adding volume to the lips can create fuller and more desirable lips.
How Can Dermal Fillers Add Appealing Volume to Your Lips?
Two of the most popular dermal fillers that Dr. Funt offers are Juvéderm and Belotero. Both use hyaluronic acid to help patients achieve their desired results.
Juvéderm is a safe and effective treatment that can usually be completed in 15 minutes. During the procedure, Juvéderm is injected into your lips to add more fullness and to plump thin lips. The effects of the treatment can last up to a year.
Belotero is slightly newer, having received FDA approval several years after Juvéderm. The safe and effective treatment may take up to 20 minutes to complete and is similar to how Juvéderm is injected. The effects of the treatment can last 9 months or even longer for some patients.
Who Is a Good Candidate for Lip Fillers?
Lip fillers can be used to treat thin upper and lower lips. Some patients use lip fillers to help restore volume that is naturally lost with age. Others use lip fillers to enhance or even out their lips. If you desire fuller lips, then you may be a good candidate for lip fillers.
There are many different options of dermal fillers for you to choose from. Dr. Funt can help you decide which is best for you.
Schedule a Consultation To Add Volume to Your Lips
For more information on lip fillers, please reach out to Dr. Funt and our Long Island team. Call our Woodmere office or our Roslyn Heights office at (516) 295-0404. You can also contact us through our website.