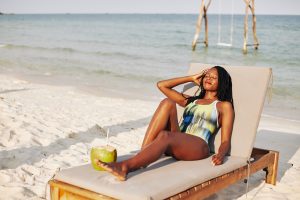 Liposuction is a surgical procedure that patients undergo to target stubborn fat that doesn't respond to diet and exercise. Some of the most popular areas for liposuction are the hips, stomach, thighs and knees. Liposuction can also be used on the face and neck to help patients achieve a smoother facial profile.
It is natural to have questions if you are considering liposuction. One of the most common concerns from patients is how soon it will be before they can enjoy their liposuction results.
Dr. David Funt is an experienced plastic surgeon. He takes pride in helping his Long Island patients achieve their body contouring goals. Here, he explains how soon you can enjoy your liposuction results.
How Soon Can You Enjoy Your Liposuction Results?
After liposuction it is important to be patient with your body. You will need to give yourself time to recover and heal. The more you focus on resting, the sooner you will be able to enjoy your liposuction results.
Immediately after surgery you should expect some pain and swelling. You will most likely be prescribed medication for the pain and a compression garment for the swelling. While you should be able to return to a desk job after the first week, you should still expect to take it easy for the first few weeks. During that time, you may still notice swelling and bruising.
You should be able to enjoy your liposuction results within the first few months following surgery. However, this will depend on your overall health and how much fat was removed. It will also depend on your skin. It may take additional time for your skin to adjust to your new contours so you can fully enjoy the results. Some patients continue to see gradual improvements for up to a year following surgery.
Can You Do Anything To See Your Results Faster?
You can't speed up your healing process. However, you can give your body what it needs to help ensure that it heals as efficiently as possible. This means following all of your surgeon's instructions after surgery. It also means giving your body and skin what it needs to heal by drinking plenty of water and getting all of your necessary nutrients. Vitamin C may be especially helpful to skin healing.
Schedule a Liposuction Consultation
If you are tired of living with stubborn pockets of fat it is time to schedule a liposuction consultation with Dr. Funt. Dr. Funt is an experienced Long Island plastic surgeon. You can reach our Woodmere office or our Roslyn Heights office by calling (516) 295-0404. You can also contact us through our website.