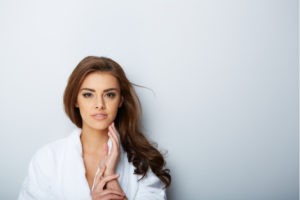 Getting older is inevitable, but your face doesn't need to give away your age thanks to cosmetic surgery solutions. Many patients are understandably nervous about the prospect of undergoing surgery on their face. Fortunately, there are a number of non-invasive anti-aging facial procedures that patients can take advantage of. Here are some of the most popular:
Injectables
The term injectables refers to neurotoxins and dermal fillers that can be used to effectively enhance and aesthetically improve facial appearance. These can usually be performed in under an hour and require little to no downtime, making them an extremely popular choice for busy patients seeking a fast and effective way to reduce the signs of aging. Some of the most popular injectables include the following:
Botox®
Botox® is probably the most commonly known neurotoxin and is used to reduce or eliminate facial lines and wrinkles. It works by blocking nerve impulses, preventing facial muscles from contracting and forming creases. Botox® is normally injected into the forehead, around the eyes and near to the mouth. Results are temporary, and most patients will require further treatment approximately every 4-6 months if they are to sustain their younger appearance.
Radiesse®
Radiesse® is a type of dermal filler than is used to add volume to the face to make it look plumper and in doing so, lines, folds and creases are significantly reduced. This enables the patient to benefit from a more youthful appearance. Radiesse® is a safe and highly effective alternative to other injectable collagens, with results that can last anywhere up to 9-11 months before further treatment is required.
Sculptra® Aesthetic
Another type of dermal filler, Sculptra® Aesthetic uses an injectable material called poly-L-lactic acid (PLLA) which stimulates the natural production of collagen. This will help increase facial volume that has been lost due to aging and to smooth out signs of advancing age such as lines and wrinkles. However, to benefit from the best results you need multiple treatment sessions to build collagen naturally.
Juvéderm® Ultra XC
Juvéderm® Ultra can be used to add fullness and plumpness to the lips as they lose volume with age or to further enhance and augment the lips you already have. A talented injector can naturally build shape and volume using Juvederm Ultra XC. Results can last up to two years.
Juvéderm® Voluma™
Another product from Juvéderm®, Voluma™ is designed specifically with the purpose of adding subtle, natural improvements to the cheeks, chin and around the mouth. Patients also benefit from more definition in the shape of their jaw. Results can last up to two years.
Belotero®
Currently the most advanced variety of dermal filler available, Belotero® integrates with your own skin tissues to boost volume and reduce fine lines and wrinkles. Smoother skin and attractive contours will help to turn back the clock on the aging process for around six months at a time.
Liquid Face Lift
Many people like the idea of a facelift but are understandably nervous about the prospect of going under the knife. Fortunately, there is now an alternative known as a liquid face lift. This non-surgical procedure combines the use of Botox® and dermal fillers that are placed in such a way that they lift and re-contour your facial features. The results are that of a subtle facelift, without the need for an invasive surgical procedure. The process is short, and recovery is virtually instant, enabling you to get back to your usual routine almost immediately.
Fractional CO2 Laser Resurfacing
Laser resurfacing is the best way to significantly reduce or completely eliminate a range of facial imperfections, many of which are well known signs of aging including brown spots, wrinkles, scarring and textural abnormalities. Laser technology is extremely safe and successful and can be performed using just a local anesthetic. During laser resurfacing, the damaged skin is destroyed, and the laser triggers the body's own natural healing process so that the old skin is replaced with fresh, healthy and blemish-free cells. Results are clear immediately and the skin will continue to look smoother and brighter over the following months as new collagen continues to be produced.
Photofacials
Photofacials are a new form of laser treatment using an IPL(Intense Pulsed Light) machine that can reverse the effects of the sun and other forms of environmental damage so that the color, texture and tone of the skin are improved. Patients also benefit from a slightly tightening of the skin tissues. The overall effect is brighter, more youthful facial skin. Photofacials are typically carried out over a number of spaced sessions, but your cosmetic surgeon will be happy to advise you of the best treatment plan based on your individual needs.
V-Shape™
V-Shape™ uses cutting-edge laser technology to heat the inner layer of the skin in order to stimulate the production of new collagen. In doing so, patients will experience skin that is smoother, tighter and more radiant, enabling them to look years younger. Non-invasive with no downtime, V-Shape™ can be used on the face or body with extremely successful results.
If you are interested in finding out more about non-invasive cosmetic facial treatments, our discreet and experienced team would be happy to help. Please contact our offices at 516-295-0404 for a chat or to arrange your confidential consultation.