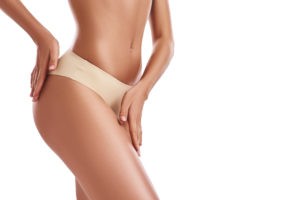 It may not be the most talked about cosmetic treatment, but vaginal rejuvenation is transforming the lives of countless women everywhere. During our lifetime, our most intimate area undergoes a variety of changes, many triggered by health or hormones. Unfortunately, not all of these changes are beneficial, and some leave us suffering from pain, discomfort and a range of health problems that are both debilitating and embarrassing.
Fortunately, vaginal rejuvenation techniques such as FemTouch are enabling women to regain control and feel happier and more confident with this private part of their body.

What is FemTouch?
FemTouch is a revolutionary laser resurfacing treatment that is improving the vaginal health of women across the United States. It does this by rejuvenating the vaginal mucosa using fractional CO2 laser resurfacing. As the laser treats the membranes of the vaginal walls it regenerates the tissue there so that as it heals, new, stronger and healthier cells.
The entire process takes under six minutes and is virtually painless. No anesthesia is needed meaning that you can return to your usual daily activities immediately after your appointment.
Since it takes a number of days and even weeks for the vaginal tissues to rejuvenate fully, your results won't be instant. Instead, you should see a gradual improvement in your symptoms over the following weeks.
How many FemTouch treatments will I need?
Although some patients do experience some improvement after just one session, most will require between two and four sessions to obtain the optimum results possible. Your doctor will discuss this with you are your consultation.
FemTouch does create a permanent effect on your vagina walls. However, since the ageing process can cause unavoidable changes, many women find that they choose to 'top-up' their FemTouch treatment every few years to maintain their results.
What issues can FemTouch treat?
FemTouch has been shown to be highly successful in helping to improve a variety of vaginal health issues, including:
– Vaginal dryness
– Vaginal laxity (loss of elasticity and tone)
– Urinary urgency
– Vaginal itching
– Thrush and bladder infections (UTI's)
– Vaginal or vulva pain
– Mild prolapse
– Reduced sensitivity and sexual arousal
If you are suffering from any of the issues listed above, you may be able to obtain relief by considering vaginal rejuvenation using the FemTouch treatment.
Advantages of FemTouch
Patients who opt for FemTouch laser rejuvenation find that the treatment not only improves specific symptoms that they have been experiencing, but also has a wider impact on their health and wellbeing. Some of the most commonly-cited advantages of FemTouch include:
– Improved vaginal lubrication, reducing dryness and soreness
– Improved elasticity and tone, helping your vagina to feel tighter and more youthful
– Less discomfort during sex
– Easier use of tampons
– Improved sexual sensations and increased libido
– Greater sexual confidence
– Improved symptoms of urinary urgency
– Fewer thrush infections and UTI's
Patients also state that they enjoy the benefits of a fast appointment with no discomfort and zero downtime.
Am I a good candidate for FemTouch?
Since FemTouch is non-invasive and a very low-risk procedure, it is suitable for nearly all women aged between approximately 20 and 70 years of age, who are suffering from vaginal health issues. It is particularly beneficial for those women who:
– Are in menopause or are post-menopause
– Haven't responded well to hormone replacement therapy (HRT) or desire not to use hormones.
– Are suffering from lost elasticity, a mild prolapse or light bladder leakage following childbirth or vaginal surgeries such as biopsies or cervix removal
– Have painful perineal scarring as a result of childbirth
– Suffer from recurrent UTIs or thrush infections
– Suffer from pain, discomfort or bleeding during intercourse
– Urinary urgency
If you are suffering from vaginal health problems and feel that you might benefit from FemTouch laser rejuvenation, we would be delighted to assist you. Call the discreet and reassuring team of David K Funt MD in our Roslyn Heights, NY office to schedule your confidential consultation today.