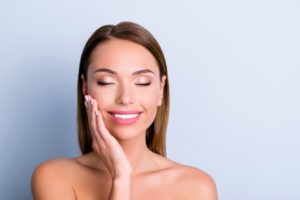 When it comes to getting cosmetic surgery, there is no "one size fits all" answer. The aging process tends to differ from individual to individual. The perfect age for getting a face-lift will depend on the patient's lifestyle, preference as well as facial aging. Regardless of your age, if you experience sagging or laxity of the facial tissues, you are a good candidate for a face-lift.
People age at different rates, depending on different factors such as genetics and sun exposure. Smoking also contributes to facial aging. Some people choose to have surgery in their 40s, while others wait until they are over 60. There is no age limit for a face-lift. Eligibility will largely depend on the health of the patient.
Benefits of Face-Lift Surgery
Face-lift surgery can help to correct different age-related facial concerns. Loss of skin collagen, problems of sun damage, and facial bone atrophy can be corrected using the surgery. Reducing the loose skin helps to reduce the appearance of wrinkles and lines on the face. A face-lift can improve appearance making the patient look much younger. The procedure will often involve a lower face-lift, a mid-face-lift, and upper face surgery.
Planning for a Face-Lift
If you are planning to get a face-lift, it is important to do thorough research. Plastic surgery at any age requires understanding about issues like the procedure, surgery risks, healing, and recovery time. You also need to think about the cost and scar visibility. For long-term results, you should choose the best surgeon for the procedure. This is a complex procedure that requires a specialist plastic surgeon with relevant experience.
Why the "Perfect Age" Varies
The issue of perfect age differs due to various reasons. Apart from facial aging, your lifestyle will determine when you can make time to get the procedure. The right time is also affected by cost considerations. It is very important to ensure that you are in good health before the procedure as well. This will help to reduce surgery risks and aid in the healing process.
Getting the Face-lift Earlier or Later
When thinking about the best age to get facial surgery, you are choosing between early maintenance and later fixing of facial aging. Opinions differ when it comes to timing. Some people feel that getting the procedure early will help to produce better results. The skin is more elastic, which helps with the healing and recovery process. Others feel that getting the surgery later is the best way to get long-term results and rejuvenate the face.
There are some things to consider before you get face-lift surgery. Make sure that you prepare your body and skin to ensure optimal healing. Get enough rest and embrace a healthy diet to improve your health. Talk to the surgeon about any medications or chronic conditions you may have. Discuss the facial surgery options with the specialist. You should also be emotionally ready for the procedure.
If you want to know more about getting a face-lift, visit Funt Aesthetics at our offices in Roslyn Heights or Woodmere, New York. You can also call or 516-295-0404 to book an appointment today.